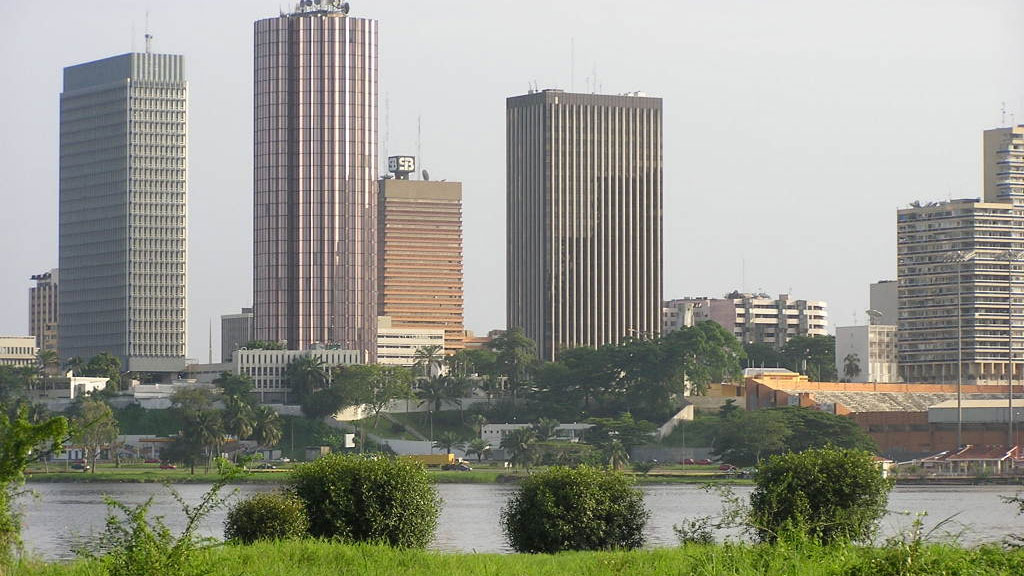 When you think about luxury travel locations, Abidjan, the economic capital of Ivory Coast, may not be among the first spots that comes to mind. But perhaps it should be! Unlike more common vacation spots, such as Monaco or Paris, the West African country never turns into an overfilled tourist spot, regardless of the season. If you are looking for an unforgettable travel experience that offers both privacy and plenty of activities, Abidjan may just be the perfect destination for you.
Why Visit Abidjan?
Abidjan is home to 4.7 million Ivorians, equivalent to 20% of the country's population. That's because of the city's unique spot: located at the southern tip of Ivory Coast, it offers both tropical climate and Atlantic Coast beaches. Add a thriving night life that gives it the nickname "Paris of West Africa," and you have the ingredients that make it an ideal spot to spend an unexpectedly luxurious vacation.
The city is known throughout the region not just for its economic power, but also for a vibrant life in which locals and tourists intermingle almost seamlessly. Africa's and some of the world's most famous music band choose it to perform in concert, while local tribes and artists are eager to show off their country's history and traditions. Meanwhile, plenty of bars and nightclubs – both oceanside and in the city center – ensure that in Abidjan, the night does not end early.
Travelers from the U.S. may be rightfully worried to travel to West Africa given the current political climate. But thanks to its international standing as a major trade center in the area, Abidjan remains one of the safest spots in this part of the continent. A high military presence should not be cause for concern, but ensures safety for both citizens and visitors.
Popular Tourist Spots
When visiting Abidjan, be sure to visit one of the area's breathtaking national parks. The Reserve Naturelle du Banco (Banco National Park) is located only 3km (2 miles) outside the city, and offers 30 square kilometers of primary rainforest that has become scarce around the globe, with rare tree species ranging from mahogany to avodires calling it their homes. So do many monkey and animal species that have become rare around the world. Trails and guided tours enable visitors to experience nature at its fullest.
Speaking of monkeys: a bit further away toward the Western side of the country and the Liberian border lies the Taï National Park, one of the world's primary home for our closest animal relatives – the common chimpanzee. Recognized as a UNESCO World Heritage Site since 1982, the park is also home to crocodiles, colobus, forest buffaloes, and many other tropical animal species.
If your mind gravitates more toward culture, you don't have to leave the city. St. Paul's Cathedral was built in 1980 and consecrated by Pope John Paul II, and looks nothing like the traditional European cathedrals you might imagine upon hearing its name. Stunning modern architecture gives way to enormous stained glass windows on the outside, combining for both a place of prayer and a must-visit that has been named the #1 tourist attraction in Abidjan by TripAdvisor.
St. Paul's Cathedral is located within The Plateau, the commercial and administrative heart of the city. The high rises in this business district are responsible for a second of the city's nickname, "Africa's Manhattan." Granted, those used to the new York City equivalent will be less impressed by its height or volume, but the skyline does give the city a distinctive look you don't want to miss. Within the business district, you can find plenty of small and lively shops and streets.
Of course, lovers of watery spots will not be disappointed during their visit either. Most of the area's most beautiful beaches are located just east of the city, foremost among them being Bassam Beach, located about 45km (30 miles) away from Abidjan. White sand and gorgeous palm trees make for a perfect getaway if you need to get away from the hustle and bustle of the city for a time. Meanwhile, hotels and upscale restaurants ensure a pleasant and luxurious dining experience during your downtime.
The town for which the beach was named, Grand Bassam, is the former French colonial capital and was declared a UNESCO World Heritage Site in 2012. To this day, visitors interested in the colonial age of the 19th and 20th century can learn how countries like France held together an empire in far-off continents, and how both the colonial rulers and the local population lived during that time.
Lovers of history can also learn more about the country's past in the city of Abidjan itself, which is home to the Ivory Coast National Museum. It houses a vast collection of artifacts that tell the story of the country's rise from local tribes through becoming a colony, all the way to independence in 1960.
Airports in and around Abidjan
Needless to say, Abidjan and its surrounding areas offer plenty of attractions for tourists looking for a once-in-a-lifetime vacation. But of course, enjoying this type of vacation requires getting there first, which is why it's important to know about the airports you can fly into for your trip to West Africa.
Port Bouet Airport (ICAO: DIAP), also known as Félix-Houphouët-Boigny International Airport, is the closest and most convenient for travellers to the area. It's located 10 miles Southeast of Abidjan, making it an ideal spot if you are looking to visit both the country's economic center and Grand Bassam. Managed privately, it boasts more than 1 million visitors each year, many coming through on commercial airlines that range from Air France to Emirates Airlines.
But the airport also offers private travel opportunities. While travelers on commercial airlines often have to deal with overcrowded terminals and inconvenient boarding times thanks to the relatively small size of the airport, tourists in private jets take advantage of state-of-the-art facilities and terminals that are unique within the region. The city center is just 27 minutes away by car, while Grand Bassam is reachable within 25 minutes.
Port Bouet Airport offers by far the most convenient travel possibility to Abidjan and the entirety of the Lagune coastal region of Ivory Coast. But there are alternatives, such as Yamoussoukro Airport (located 150 miles of 160 car minutes outside of Abidjan) and the San Pedro Airport (located 250 miles or six car hours outside the city). While the latter is especially conveniently located near the Taï National Park, both are more regional in nature.
Organizing Your Travel with Jetex
Few people plan their travel to a remote location such as Ivory Coast, simply because of the daunting task of planning a trip and reserving airport space in a country that is so unlike the United States. And yet, the area offers plenty of potential for unforgettable travel experiences that should not be ignored. How do you reconcile the two?
One way is to organize your travel through an experienced partner like Jetex, which can help you organize your private jet travel even to the most remote locations. Thanks to our dedicated concierge service and trip planning experience, you won't miss out on what could become your luxury travel opportunity of a lifetime. If you are looking to go where no one you know has gone before, Côte d'Ivoire may just be the place for you. Contact us to start planning your luxury vacation!
https://jetexcdn.sfo2.cdn.digitaloceanspaces.com/jetex.com/wp-content/uploads/2018/03/Abidjan-Ivory-Coast.jpg
576
1024
Team Orange
https://jetexcdn.sfo2.cdn.digitaloceanspaces.com/jetex.com/wp-content/uploads/2023/02/Jetex-Logo-300x138.png
Team Orange
2016-05-12 12:09:33
2020-10-06 11:23:59
Abidjan, Ivory Coast Offers Unique Luxury Travel